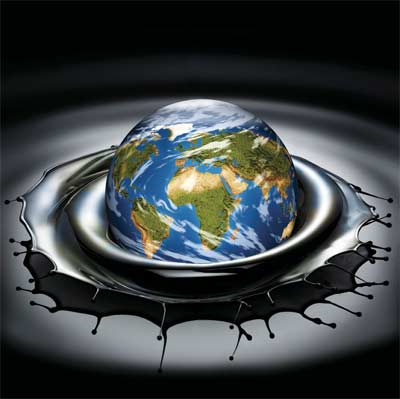 With oil reaching the formerly unimaginable price of $110 a barrel yesterday, and the U.S. dollar sliding into global irrelevance, some Canadians of the political persuasion think this country is headed into a golden age of prosperity. Why? Oil sands of course. We have them, they don't.
Our leadership in Ottawa seems all too ready to dig up half of Alberta, pump billions of tons of CO2 into the atmosphere, and happily perpetuate the oil gluttony that is part of the American way of life. Oil revenues at these levels mean power—lots of it. Power buys access to the political theatre in Ottawa. And absolute power, as the old saying goes, corrupts absolutely. Innovative energy use, on the other hand, is not even a second thought in this environment. It is the last thing we consider, and only then when the Canadian public comes out of its slumber to say wait a second, don't we need clean water to drink and fresh air to breath? Isn't this the land of glaciers, and pristine watersheds?
Not for much longer if we end our stewardship of local resources. Given the greed of the oil marketplace, I'm afraid things will get far worse for us before they get better. Our one hope is that escalating prices for post-peak oil will fuel the rise of alternative energy sources. If that happens, and if they are successful, market forces driven by efficient use of resources, may just disrupt the oil patch mentality we've embraced in Canada. But don't hold your breath. Well, maybe you should.
This story from http://www.corproateknightsforum.com
[email this story]
Posted by R Ouellette on 03/14 at 11:55 AM