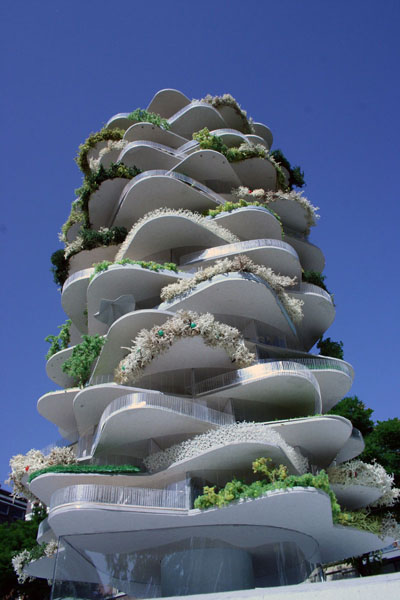 One of the requirements of sustainable architecture is density: increased housing density reduces a community's aggregate demand for energy. Now imagine the typical North American suburban home of the last generation. They boast a single dwelling on large plots of land surrounded by metres of pesticide-soaked, fresh-mown grass. To survive, they require vast infrastructures of roads, cars, sewers, electricity generation, gasoline production, natural gas pipelines, and more. Their waste pollutes our air, streams and lakes. They gobbled up millions of acres of Canada's prime agricultural land and disrupt our aquifers. They are not sustainable.
Unfortunately, those kinds of dwellings represent the Canadian dream for many of us. Who wants to live in a condo when it is possible to have people who do make that choice help subsidize—through their taxes—our unsustainable lifestyle. After all, if suburbanites were to pay the real costs of their infrastructure needs they could not afford to live out there on the edge of our cities.
Our dreams may be changing. Architects are offering suburban-like dreams in urban form. Eco-friendly condominium designs that offer external green spaces are being built and our cities may never be the same. Here is a story on one such project:
Urban Cactus is a housing project in the Vuurplaat section of Rotterdam by UCX Architects / Ben Huygen and Jasper Jaegers and done for Vestia Rotterdam Feijenoord/Estrade Projecten.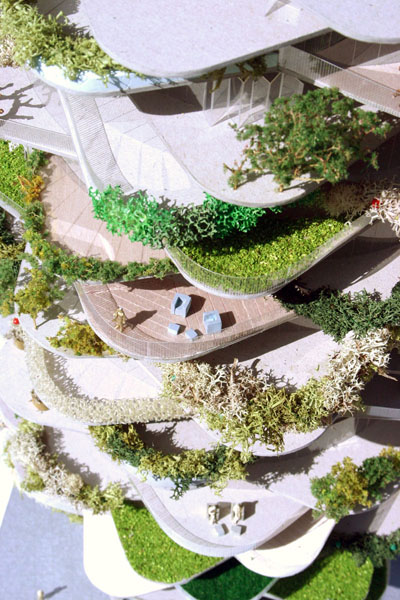 [email this story]
Posted by R Ouellette on 12/08 at 02:49 PM