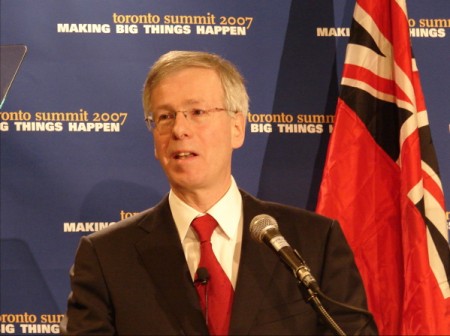 Note: This entry is taken from my Toronto City Summit, two day semi-live blog found at
Corporate Knights Forum
.
Stephane Dion gave the afternoon's keynote talk and is now sitting with the CBC's Andy Barry. The keynote was more a stump speech than a talk. It did not address the major questions of the Summit Conference. Still, I have to admit that I am impressed with the man. I have never met him in person and I can see why he won the Liberal leadership. His is an unpolitician politician.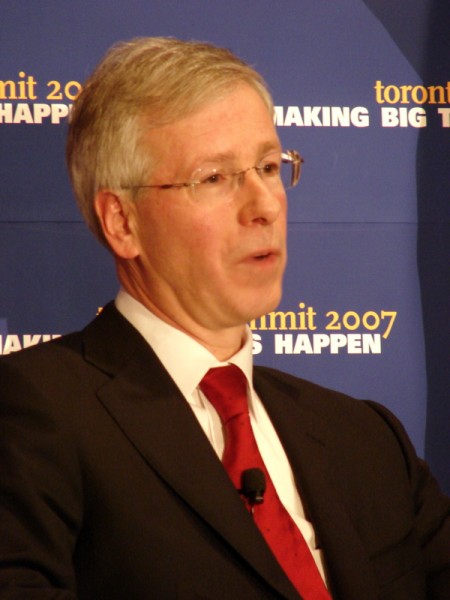 Andy Barry is asking about the waterfront. Would Dion give the waterfront back to the city? Dion hedges his answer: yes, if the city doesn't come back asking for more money.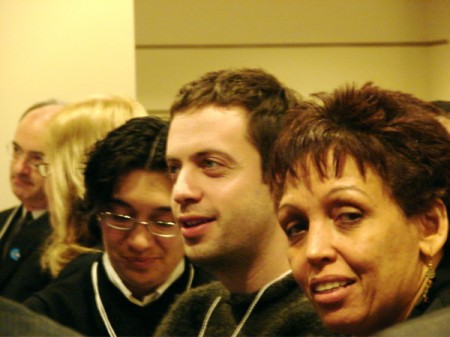 Social activist and public space champion Dave Meslin listens to Dion
If Toronto becomes sustainable it will become the economic engine for the entire country including Alberta says Dion.
Barry says we have to declare war on greenhouse gas. What will Dion do to make that happen? He will go after the Kyoto targets for 2012 and if we try to reach them great things will happen.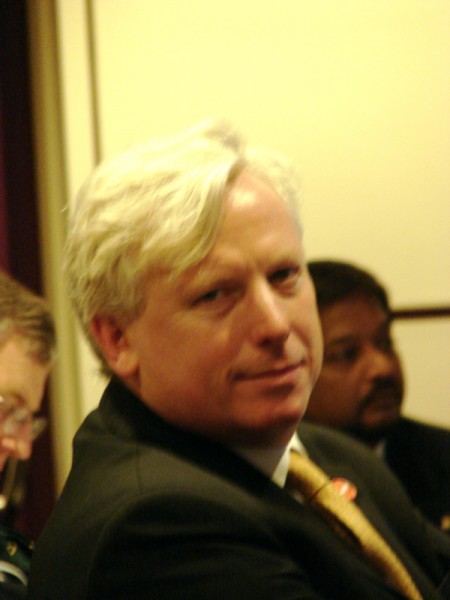 Toronto Mayor David Miller listens to Stephane Dion's pitch. Miller is proposing a city funding solution he calls the "one cent now challenge."
Update: I'm reflecting on Dion's speech. While it really didn't say anything new it did allow me to understand the effect Dion has on a crowd and may explain his success as a politician. He is a genuine person—a bit geekish—but definitely informed with a quick wit. More importantly, he is honest about his commitment to a green economy and to a united country that includes, he joked, Toronto.
[email this story]
Posted by R Ouellette on 02/28 at 12:41 PM